Award-Winning Pampered Pet Grooming in Santa Rosa, CA
Whether your pup needs a new haircut, a simple bath, or a total pampering, our experienced grooming staff are here to help! With the best in grooming products and techniques, our team provides careful & quality services with results you & your dog will love.
A portion of all proceeds support Countryside Rescue, a non-profit rescue and adoption center based right here at the ranch. While your pet stays & plays, another gets saved!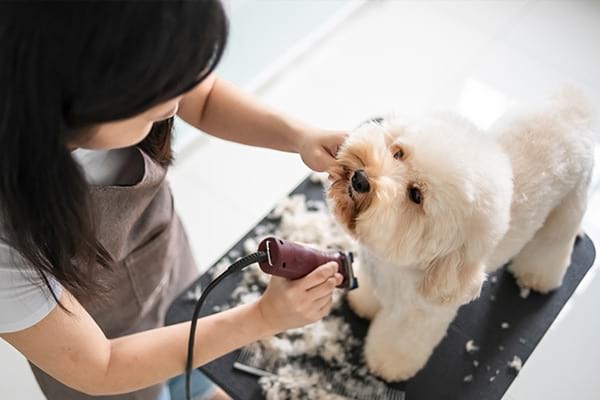 Breed-specific haircuts & stylings
Shampoo & conditioners
Brush-outs & blow dries
Teeth brushing
Mat removal
Anal glands
Ear cleaning
Paw and sanitary trims
Benefits of Regular Grooming & Bathing
Professional grooming at Four Paws Pet Ranch means more than a pretty pooch-- it provides a variety of benefits to your pet's health.
Regular grooming keeps the coat & skin healthy and free of uncomfortable mats
Professional grooming tools are designed to free hair from your dog's undercoat, greatly reducing shedding (and increasing comfort!)
Expertly trimmed toenails keep your dog's paws & posture healthy
Skin, coat, ears, and paws are inspected as part of the grooming process, allowing our trained professionals to detect potential health risks early on