Our Door-to-Door Pick-up and Drop-Off Service
Our Wagggin Wheels pet pick-up and drop-off service is designed for convenience. Let us pick up your pet next time you schedule a pet boarding or daycare stay with us. We'll give you specific instructions when you schedule, but please keep the following in mind:
Dogs must be walked prior to pick up as to avoid accidents in the shuttle.
Dogs & Cats should be fed at least 30 minutes prior to pickup start times to avoid car sickness.
Please provide meals in a labeled container or zip lock bag.
Please make sure the leash or harness is secure and ensure that your pet cannot slip out of it.
Please note that all pets must have name tags attached or embroidered on collar.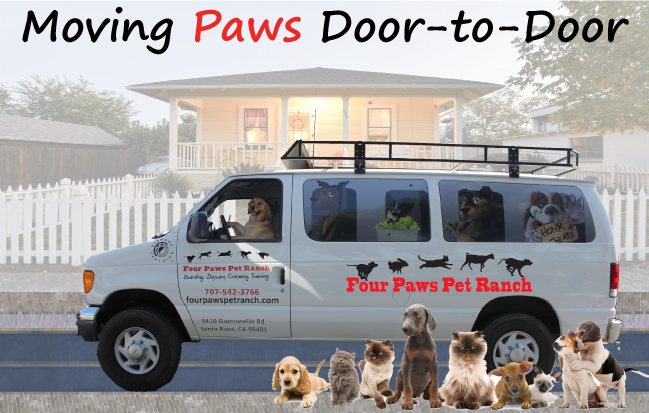 First Night Free for New Boarding Clients
Welcome to your pet's home-away-from-home! The first night's on us. Discount subject to availability and cannot be combined with any other offers. Applies to first-time boarding customers only and is valid for any accommodation selected. Requires two-night minimum stay.
Give Us a Call to Schedule a Pet Boarding Reservation Today